Main Content
Where the Mountain Meets the Moon
Where the Mountain Meets the Moon
In the valley of Fruitless mountain, a young girl named Minli lives in a ramshackle hut with her parents. In the evenings, her father regales her with old folktales of the Jade Dragon and the Old Man...More
In the valley of Fruitless mountain, a young girl named Minli lives in a ramshackle hut with her parents. In the evenings, her father regales her with old folktales of the Jade Dragon and the Old Man...More
Available formats
-
Kindle Book
OverDrive Read
Adobe EPUB eBook
Description
-
In the valley of Fruitless mountain, a young girl named Minli lives in a ramshackle hut with her parents. In the evenings, her father regales her with old folktales of the Jade Dragon and the Old Man on the Moon, who knows the answers to all of life's questions. Inspired by these stories, Minli sets off on an extraordinary journey to find the Old Man on the Moon to ask him how she can change her family's fortune. She encounters an assorted cast of characters and magical creatures along the way, including a dragon who accompanies her on her quest for the ultimate answer.

Grace Lin, author of the beloved Year of the Dog and Year of the Rat, returns with a wondrous story of adventure, faith, and friendship. A fantasy crossed with Chinese folklore, Where the Mountain Meets the Moon is a timeless story reminiscent of The Wizard of Oz. Her beautiful illustrations, printed in full-color, accompany the text throughout. Once again, she has created a charming, engaging book for young readers.
About the Author
-
Grace Lin is the award-winning and bestselling author and illustrator of

Starry River of the Sky

,

Where the Mountain Meets the Moon

,

The Year of the Dog

,

The Year of the Rat

,

Dumpling Days

, and

Ling & Ting

,

as well as picture books such as

The Ugly Vegetables

and

Dim Sum for Everyone!

Grace is a graduate of the Rhode Island School of Design

and lives in Massachusetts. Her website is www.gracelin.com.
Title Information
+
Little, Brown Books for Young Readers
Digital Rights Information
+
Copyright Protection (DRM) required by the Publisher may be applied to this title to limit or prohibit printing or copying. File sharing or redistribution is prohibited. Your rights to access this material expire at the end of the lending period. Please see

Important Notice about Copyrighted Materials

for terms applicable to this content.
You already have this title checked out.
×
Recommendation Limit Reached.
You have reached the maximum number of titles you are permitted to recommend at this time.
×
To recommend Where the Mountain Meets the Moon, complete the following information:
We respect your privacy. Any and all information collected at this site will be kept strictly confidential and will not be sold, reused, rented, loaned, or otherwise disclosed.
×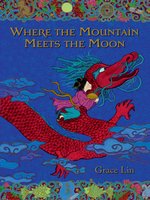 Where the Mountain Meets the Moon
Grace Lin
×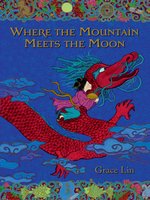 Where the Mountain Meets the Moon
Grace Lin
Choose a retail partner below to buy this title for yourself.
A portion of this purchase goes to support your library.
Clicking on the 'Buy It Now' link will cause you to leave the library download platform website. The content of the retail website is not controlled by the library. Please be aware that the website does not have the same privacy policy as the library or its service providers.
×